Kathryn Taetzsch on Leveraging Corporate Relationships
In Part 6 of our Nonprofit to Social Enterprise series Kathryn Taetzsch shares lessons about leveraging corporate relationships.
February 08, 2018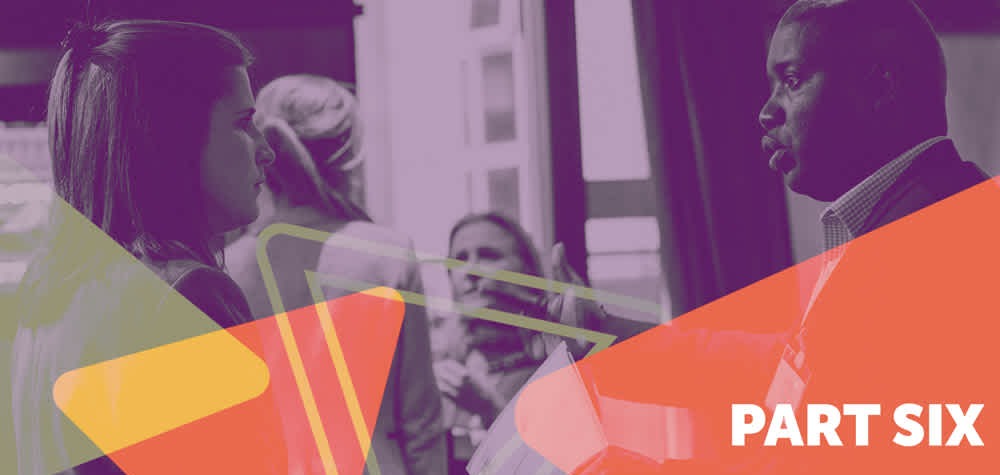 "Ideas like social entrepreneurship, startup financing, and capacity-building incubation are slowly being adapted by the humanitarian sector," says Kathryn Taetzsch who has over 16 years of experience in strategic and operational humanitarian response across Africa, Asia, and the Middle East.
Most recently, she led World Vision's global emergency responses to Hurricane Maria in Puerto Rico, Uganda-S.Sudan Refugee Response, Lake Chad Basin Emergency Response, reviewed DRCongo-Kasai emergency responses, led World Vision's Global El Nino Task Force, the initiation of World Vision's humanitarian response operations in Northern Iraq, and World Vision's regional Ebola Response in West Africa. She also has facilitated creation of cross-sector collaboration roundtables (Business4Disaster Management) and platform with local and multinational business, UN, (I)NGOs, Government and research institutions.
Although the work of local and global humanitarian organizations is more critical than ever, Kathryn is observing that "the funding pot is disproportionately insufficient as the needs increase."
"Because of climate change, we are seeing more frequent and intensive crisis cycles. We have rapid onset disasters like natural disasters that have massive impact. Increasingly we have conflicts that do not end or that spill over the borders of countries because there are multiple political, ethnic, and social drivers," she explains.
Yet, Kathryn says, donors are tired of giving money when conflicts are chronic and the general state of the world doesn't seem to change. "Organizations need to adapt their model. Even the big players need to become more lean and look at multi-stakeholder partnerships," she says.
One key strategy Kathryn advocates is to objectively analyze where your nonprofit can uniquely offer value--and where you're better off partnering directly with existing private companies.
"NGOs might be better at needs assessments, programming design, or impact evaluation and can offer those as services, but if you can partner with a corporate entity like a financial service provider to do things like cash delivery or vouchers, they will offer far superior services than you could deliver on your own because those are areas that are core to their business," she says.
"As an aid organization we can provide contextual knowledge and networks so that the most vulnerable are assisted in a meaningful way, but we have to shift away from the model that everyone can do anything and also start to realize where we can build partnerships that are more sophisticated and complementary," she adds.
Ultimately, Kathryn says, the humanitarian sector "needs to change our identity from service delivery to context provision. There is no sense in maintaining the humanitarian architecture or industry for its own sake. Instead, we need to look at new ways to help people be resilient for the future, and for displaced families such as refugees, to become more self-reliant."
A critical part of this work will be helping local people to (re-) establish their own businesses post-disaster, which will mean working with social enterprises who can establish franchise models and partner with local operators, even in the midst of conflict or in fragile states, and help with economic recovery.