Jacquelyn Rose on Risk-Taking to Find New Funding Streams
In Part 7 of our Nonprofit to Social Enterprise series Jacquelyn Rose talks about embracing risk-taking when trying to find new funding streams.
February 08, 2018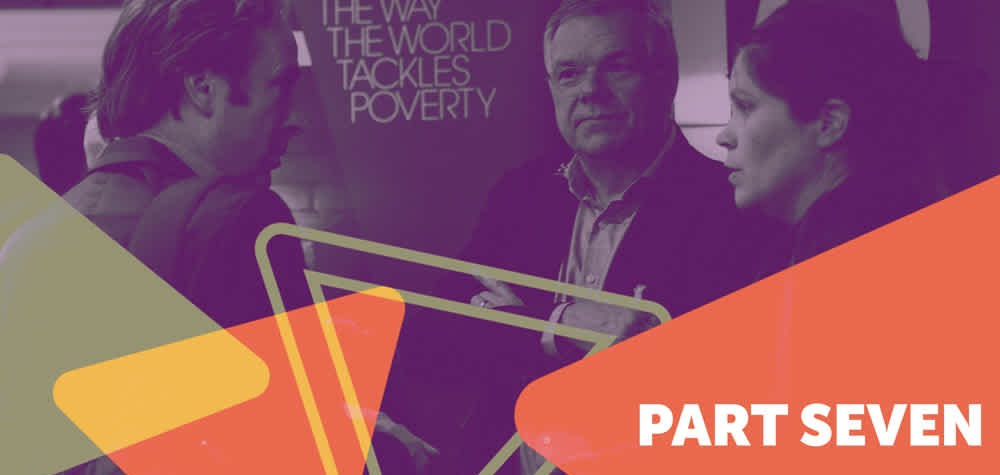 "Nonprofits tend to be rather risk-averse because many are dependent on grant funding," says Jacquelyn Rose who oversees an innovation program at Connecticut Children's Medical Center. In this role, she builds partnerships and relationships with external stakeholders who are developing or implementing innovative strategies to promote children's optimal healthy development.
A key part of this work is often helping innovators determine whether there is a sustainable business model to power their idea. Jacquelyn has learned quickly that just because an idea is targeting children's health doesn't necessarily mean it will attract philanthropic support.
"Most individuals and organizations think that because they're promoting children's health and development, it will be more appealing to funders because they're trying to do something for social good," she explains, "They tend to struggle with the fact that they need to justify how their activities are going to lead to a longer term impact. So we're really trying to help them think through defining exactly what their innovation is and what they're offering to see if there is a market and demand."
She sees the need to build more entrepreneurial cultures within nonprofit organizations which includes embracing risk-taking.
"We need to start to change the relationship and the conversation between funders and grant recipients so there is no longer a perceived dynamic that if a nonprofit doesn't achieve intended milestones or desired outcomes that its future funding opportunities are jeopardized. In the entrepreneurial world it is much more socially acceptable to test a few things out and it's ok if they fail. Nonprofit agencies need to figure out how they can introduce that dynamic. In the entrepreneurial world, it is kind of a badge of honor to say that I have had three failed business ventures, but this fourth one is really working. There's some honor and credibility associated with going through a trial and error period. That's not the case in a nonprofit context, but we need to get to a point where we can take risks responsibly."