Cortni Grange on Cultivating a Selling Mindset
In Part 4 of our Nonprofit to Social Enterprise series Cortni Grange reveals why organizations should adopt the mindset of a salesperson sooner rather than later.
February 08, 2018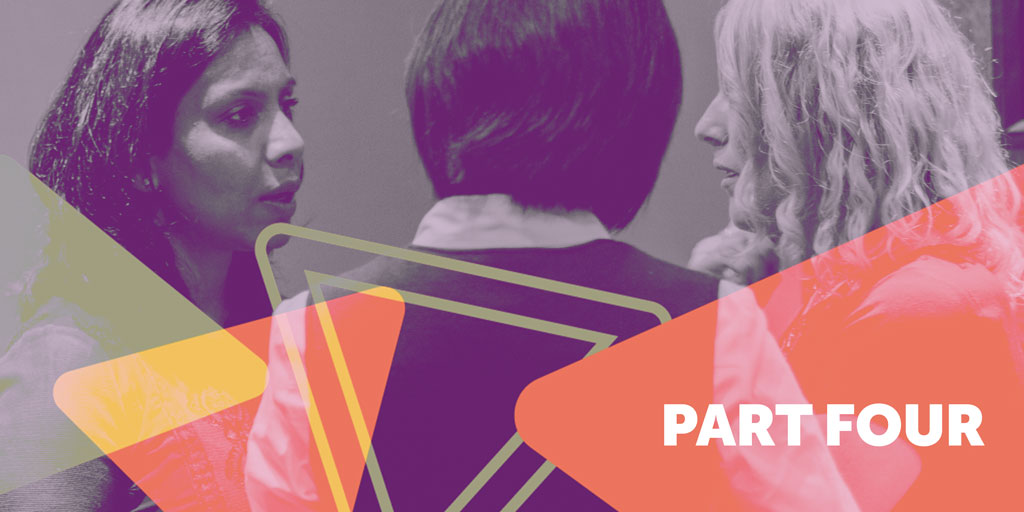 Cortni Grange is the founder of a youth sports program in Washington D.C. called Future Leaders and Young Entrepreneurs, or FLYE, for short. Prior to venturing into social entrepreneurship he spent over ten years working in corporate sales for companies from Proctor and Gamble to CVS to American Express.
"I learned a lot about business development and how to sell that has served me well as I figure out how to position my nonprofit," he says. "Think of sales first," he advises other nonprofit leaders.
"Don't think you need to craft the perfect idea or perfect program or perfect partnership. Instead think of how you will sell (your product or service or idea) from Day 1. Because if you can't sell it, you can't grow it, you can't craft it, you can't partner with it. I've realized that sales strategy and the ability to get people to give you money is the most important thing you can do as a leader in the nonprofit space," he says.
"I approach nonprofit leadership with the same mindset I used to approach sales. My sales tactic was to know more about my product than anyone I sell to. So now that my "product" is young people, I apply the same tactics. I will know more about youth sports, about young people's development, and about what actually prepares them for life, work and citizenship than anybody else," he explains.
FLYE has evolved from trying to "sell" a youth development program to schools and foundations to a youth sports organization that is now launching its own sports leagues where the beneficiaries themselves will pay. Cortni is looking at how models like LA Fitness scale and handle demand. He's shifting from figuring out donation platforms to figuring out point-of-sale systems so he can process revenue instead of just seeking charity.
"In entrepreneurship, every year is like the first year," Cortni observes "You pivot, you change. Although we have four years of history, we've never been where we are now," he says.
"Up until 2017, we were specifically focused on grant-writing, corporate sponsorships, and aligning our budgetary needs to the budgets of the schools we were working with. We still do that but we've just re-positioned ourselves as a youth sports nonprofit and realized we can be revenue generating. Every kid that is in our league has a monthly fee just like in any other sports program. Now we're looking at our sustainability not based on a grant or somebody funding us, but rather based on how many kids we can get to be a part of our league," he explains.
Cortni now works on Global Programs at Amazon.