Acumen Academy Launches New Climate Resilient Agriculture Accelerator in India
Develop your India agri-enterprise with a 10-week accelerator designed to help you develop and scale your business model
April 14, 2021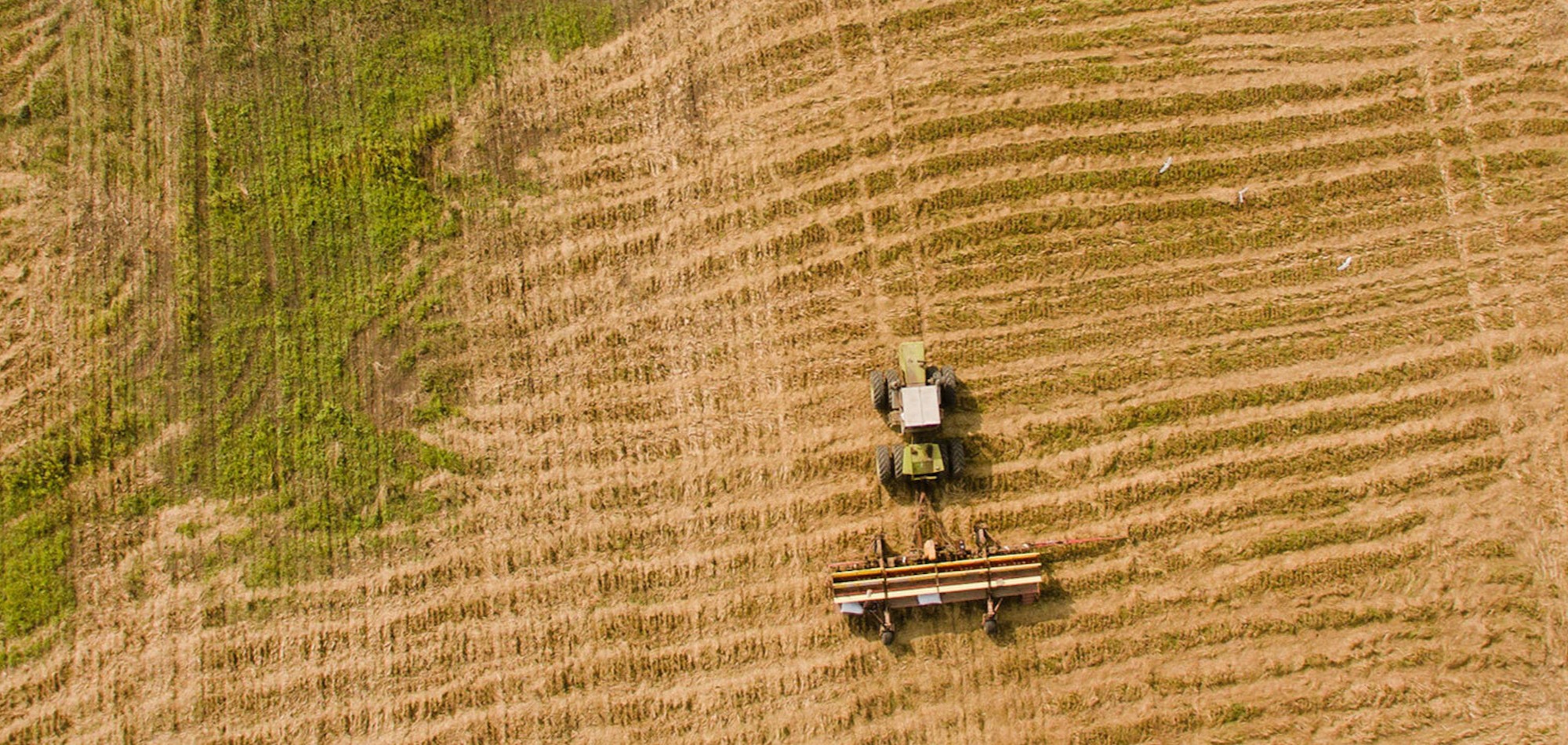 If we don't do anything big in the next ten years...our ability to grow food efficiently and the sustainability of the whole food ecosystem will become a big question mark.
Hemendra Mathur,
Acumen Advisor and India Venture Capitalist
Without the proper tools to mitigate and adapt to climate change, India's rural farmers face an uphill battle that requires collaborative and innovative problem-solving. Moreover, the COVID crisis and initial lockdown further exposed the vulnerabilities of millions of smallholder farmers, putting their livelihoods at even greater risk.
The urgency of the situation warrants a multi-pronged approach to unlock more capital towards making agriculture climate resilient. We believe that Acumen is well placed to play a significant role in this endeavor by supporting early stage companies and innovations that are at the intersection of climate and agriculture.
JOIN A COMMUNITY OF CLIMATE-FOCUSED INNOVATORS
Building a successful business requires character, competence, and most importantly, community. Leveraging decade-long experience investing in agriculture enterprises across countries, Acumen's new
Climate Resilient Agriculture Accelerator
welcomes agri-entrepreneurs in India who are ambitious about scaling their business to drive change.
The Accelerator is open to agri-enterprises that bolster the climate resilience of smallholder farmers through regenerative agriculture and resource conservation solutions, supply chain innovations and waste reduction, and help farmers strengthen their support system through greater access to markets and financing.
Your impact on smallholder farmers could be direct or indirect, but your business idea should broadly fall under at least one of three categories:
1. Regenerative agriculture and resource conservation:
For example, eco-friendly inputs, natural resource management practices that seek to improve soil health, water management and conservation solutions, and regenerative farming techniques that help reduce greenhouse gas emissions and/or put more carbon back into the soil.
2. Supply chain innovations and wastage reduction:
For example, on-farm post harvest management and processing solutions, modular storage facilities including cold stores, and distribution and logistics optimization solutions.
3. Access to markets and finance, in order to strengthen the support ecosystem for smallholder farmers:
For example, aggregator models that provide alternative market access to farmers, affordable agri credit, and other financial products such as savings products and climate insurance that are customized for smallholder farmers.
You'll join a cohort of fellow entrepreneurs facing similar challenges, and together with your startup team, you'll master the tools and skills to scale your enterprise and change the lives of the smallholder farmers you serve. Our curriculum combines key lessons in entrepreneurship with moral leadership and agriculture sector expertise.
If this sounds like you, learn more about this exciting opportunity and
apply today
to embark on an entrepreneurial journey with the chance to win up to $50,000 in seed funding.
A SECTOR RIPE FOR INNOVATION
While several accelerators and incubators have been launched to meet the challenges of Indian agriculture, there have been fewer options for climate-focused agri-innovators to develop leadership skills, raise capital, and scale.
As the Indian government, investors, startups, and civil society organizations across the country are beginning to focus their energies and resources to solve for climate change in agriculture, Acumen is confident that the sector is ripe for innovation.
An accelerator focused on regenerative agriculture and climate resilience is so important because as investors, we need to see business models that can scale and have impact.
Rebecca Mincy,
Investment Director, ARAF
With the launch of this Accelerator, Acumen Academy is eager to catalyze an ecosystem of startup businesses that want to improve the livelihoods and sustainability of smallholder farmers across India.
You're working on some of today's most critical and complex challenges in agriculture and climate innovation, and you're eager to scale your enterprise in bold and impactful ways. By applying to this accelerator, you'll join a fantastic cohort of innovative leaders from around India, build connections, and create new partnerships.
To make a difference in this sector, partnerships are key. How efficiently and effectively we collaborate will determine the results that we achieve at the end of the day.
Arindom Datta, Acumen Advisor;
Asia Head of Sustainability, Rabobank
The program curriculum leverages the experience of Acumen's investment work at the intersection of poverty and climate change as well as our pioneering leadership practices to build a better world.
The program also offers a unique opportunity to work with
60 Decibels
, an award-winning impact evaluation firm, to complete a training on the products, services, and offerings that farmers need to be resilient to climate shocks. You'll also receive individualized support from expert advisors and investors with decades of experience in the food and agriculture sector.
We'll encourage you to think critically about your business as you read case studies from Acumen's social enterprises and dive into a curriculum that leverages Acumen's impact investing approach and leadership principles.
The lessons you'll take from this experience won't just come from experts and case studies. You'll join weekly interactive Learning Labs to give and receive feedback from your peers, learning from the expertise and lived experience of innovators just like you. The community you develop here will sustain you throughout your journey, long after this program ends.
By the end of the 10-week program, your team will walk away with actionable consumer insights, a clearer understanding of your value proposition, and business and financial models fit for scale. You'll practice pitching your business and gain feedback so that you're ready to compete for up to $50k in equity or quasi-equity seed funding from Acumen.
Join this exciting community of innovators who are committed to scaling businesses that make an impact in the lives of India's smallholder farmers. Learn the skills to scale your enterprise and prepare for meaningful growth and effective impact.