8 Global Awardees Address Health and Workforce Inequity
Student-led enterprises establish innovative ways to tackle inequity as part of The Rockefeller Foundation-Acumen Student Social Innovation Challenge
November 30, 2020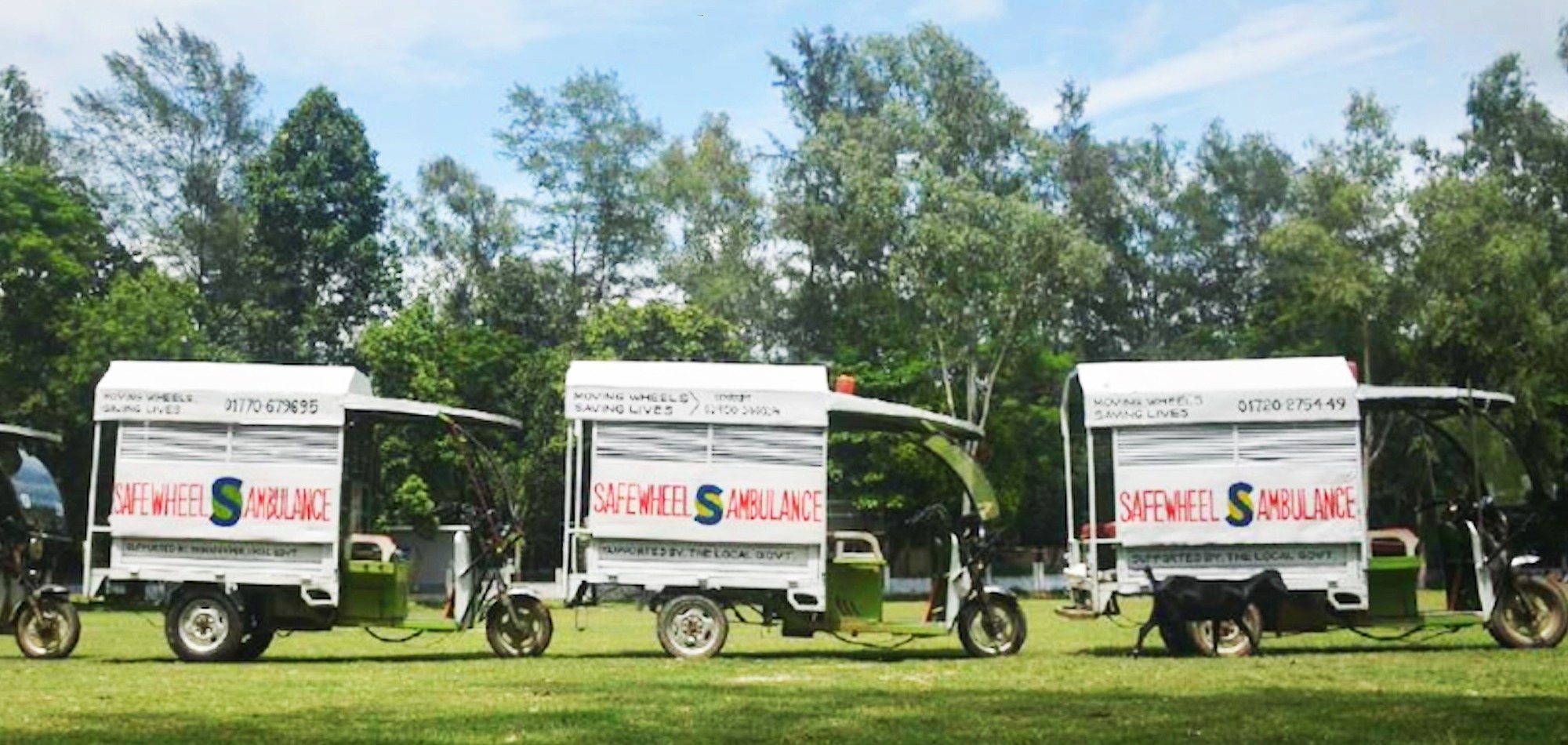 Across the world, leaders are making daily changes to face the new realities that have been brought about by the global pandemic. The way that people work, innovate, and iterate has been upended. Despite these challenges, there are moral leaders who are adapting and finding new ways to implement inclusive systems across disciplines to address inequity and injustice.
Such individuals and organizations are exemplified by the awardees of our second virtual Rockefeller Foundation-Acumen Student Innovation Challenge. The organizations who participated not only persevered throughout the most trying circumstances, but also thrived, and Acumen Academy recognizes their accomplishments.
The Rockefeller Foundation-Acumen Student Social Innovation Challenge is a global challenge platform for university students to come together and develop innovative solutions to problems associated with poverty. Both The Rockefeller Foundation and Acumen believe that early stage investing can create new pathways to solving some of the most intractable social problems. Through the Challenge, our organizations aim to equip the next generation of social innovators with the skills and support to launch successful social ventures based on our experience backing companies, leaders, and ideas. The awardees of the second-ever virtual Challenge are introducing solutions that meet the problems head on. Those who are recognized for their work include:
BloomEd provides an online learning platform for Nepalese citizens to help them pass their civil service exam. The platform breaks down the barrier currently keeping marginalized communities and women from accessing high-quality jobs in public service through a low-cost, comprehensive system of course and preparation materials built on a state-of-the-art backend system.
In Nigeria, communities located in rural and remote locations spend more time trying to locate healthcare than actually receiving it. This is due in part to Nigeria's fractured healthcare system, in which there are over 700,000 registered members of the Community Health Workforce (CHW), yet over 75% of that workforce is unemployed. Clafiya bridges that gap by connecting patients to CHW's in their own communities, allowing CHW's to provide home-based services. Even better, the Clafiya app does not need internet connectivity, and instead uses a simple USSD code available on any cell phone.
By 2050, it is estimated that 90% of the ocean will be completely fished out. And with the fishing industry controlled by huge conglomerates, fisherfolk are often left with the most dangerous labor and unlivable wages. Isdabest addresses this inequality by partnering with fisherfolk to create high-yield ocean farms that produce shellfish and seaweed. The local fisherfolk retain ownership of their own ocean farm, and retain larger profits and are protected by a safer, more sustainable source of income that removes risk and uncertainty.
Qhatu is addressing inequality in the Peruvian farming system by removing the middleman. Middlemen, or mediators, often force farmers to sell their crops at unreasonably low prices in order to access markets. Qhatu addresses this barrier through their online warehouse and marketplace, which connects producers directly to buyers, ensuring that farmers are selling at a fair price.
Runnovate equips rural Kenyans with the digital skills needed to compete in today's modern workforce. Through their online program, Runnovate hosts free skills-based courses and professional development training. Program graduates then have the opportunity to apply their new skills by working as virtual assistants for early stage startups through Runnovate's established partners.
In Bangladesh, the most common form of medical service transportation is the use of personal and local vehicles. Not only is this a potentially life-threatening situation for patients, but it highlights the severe lack of ambulances — for a population of 105 million people, there are only 1,200 ambulances in rural Bangladesh, which is about one ambulance per 88,000 people. Safewheel fills in this huge gap through the use of tri-wheel bikes that are staffed by one professional driver and one medical assistant.
In Bulgaria, the Roma are economically disenfranchised and are considered "unbankable" by most major creditors. This leaves a generation of young Roma entrepreneurs without the ability to access capital and pursue their dreams. Trust for Social Achievement is a foundation that also acts as incubator by providing business support.
Nigerian entrepreneurs realize the need to connect their businesses beyond their regions or closest customers. However, many don't have the resources to hire the web developers needed to scale their businesses. In the meantime, young, talented developers face unemployment due to their lack of experience. Zentrum plans to bridge this gap by providing project-based training programs that enable developers to build relevant work experience while providing affordable software solutions to small businesses.