COVID-19 Inspires Water Purification Company to Pause. Pivot. ACKt.
Aqua Clara Kenya finds opportunity for education and innovation on the frontlines of COVID-19
July 06, 2020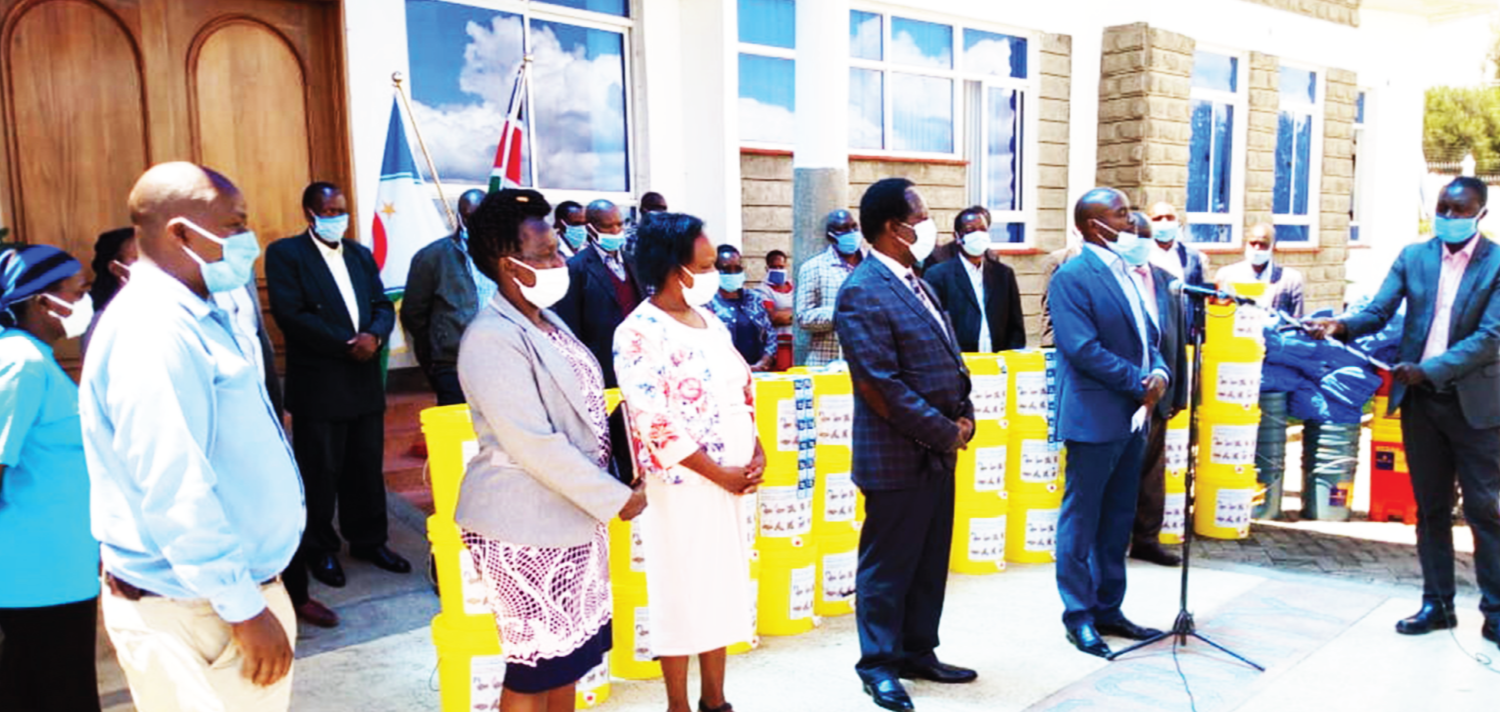 As countries reemerge from a pandemic that has claimed the lives of far too many, we've witnessed an array of global responses, ranging from passive to urgent. Aqua Clara Kenya (ACK), a social enterprise producing water purification tech for rural communities, decided on the latter.
In January, before the pandemic reached critical levels, ACK's leadership saw an opportunity to apply to the Acumen and IKEA Social Entrepreneurship, East Africa Accelerator — a program designed to support social entrepreneurs in building scalable business models, combining hands-on guidance from IKEA's professional coaches and expertise from Acumen advisors.
In a country where 40% of the population has no access to clean water, ACK CEO and Acumen Fellow, John Nyagwencha stood at a crossroads — equipped with the technology to protect thousands but fearful of the funds needed to wield it. It was then that ACK decided to turn their Accelerator experience into an opportunity to reimagine a business model sympathetic to the financial stresses customers were facing due to COVID-19.
As infection rates soared, ACK pivoted their programming to focus on prevention, but once proven methods of spreading health information — through word of mouth — became nearly impossible. In the Accelerator, John's team learned about the value of designing and running customer experiments — an important way to gain insight into the challenges customers experienced.
Leveraging their partnerships with Kenyan county governments, schools, and hospitals, ACK looked to test the ability of their WASHiriki program to diffuse vital health training to local communities, while reducing human contact and costs. Through the use of mobile technology, ACK's team tapped into their contact database, gathered across 9,000 household visits, to launch a series of public health advocacy campaigns, catalysing their reach.
This experiment solidified the fact that this model can also be viral. It can spread even with the limitations we have currently. If we can get the first batch of customers in any community excited about sharing with their neighbors, we have a chance of this business having a real impact in that community.
John Nyagwencha,
CEO, Aqua Clara Kenya and Acumen Fellow
Since the pandemic began, the organization's swift response has improved access to drinking water for 50,000 community members and trained over 45,000 on hygienic practices.
Thanks to grantee partners (Proctor and Gamble, Transform International and The Center for Affordable Water & Sanitation Technology) and COVID emergency relief funding from IKEA, the organization was able to scale their impact — providing hospitals, prisons, and other public institutions with over 280 handwashing stations.
Aqua Clara Kenya's willingness to translate theoretical lessons into real time actions, in the face of an emerging crisis has generated a community of engaged citizens who now share the organization's tenacity and commitment to a healthier future.
With the Accelerator still underway, John and his team are building upon the guidance he's receiving from IKEA coaches and the leadership principles honed from Acumen's Fellowship Program. They aim to expand their reach and collaborate with other East African social enterprises on their own journey's to scale.