A Nonprofit Focused on Play Learns to Find the Joy in Fundraising
Lessons learned to diversify your revenue, build strong donor relations, and change your perspective on fundraising
December 17, 2020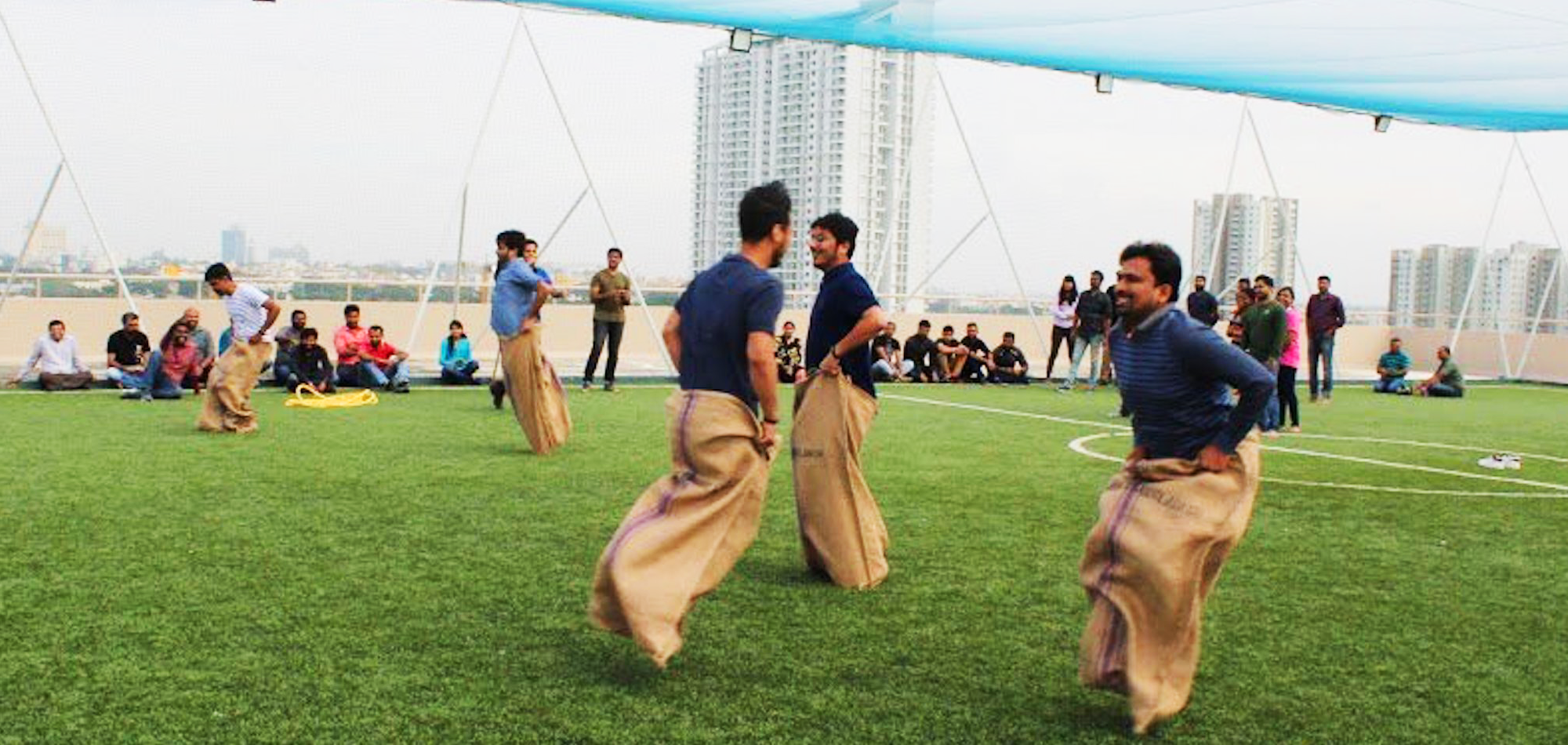 "When we were talking about play, everybody thought we were mad," said Anu Thomas, a program manager at Headstreams.
Headstreams
has introduced a playful approach to learning for children and young people in low-income areas of Karnataka, India. Founded in 2008, the nonprofit brings play-based curriculum and learning spaces to public schools, libraries, child care centers, and other community settings.
"Vital social skills are learned on the playground," explained Dr. Alexander Cheriyan, president of Headstreams. Children learn confidence, resilience, and how to respect the feelings and decisions of others, he said.
Furthermore, research suggests that play can reduce the toxic stress that threatens the health and development of children who are raised in poverty.
Twelve years into its journey, Headstreams was passionate about its mission to encourage everyone to realize their potential and live a positive and purposeful life. However, the team couldn't escape the cycle of running out of money and then scrambling to raise more at the last minute.
Occasionally, the team would make an effort to plan ahead and distribute responsibilities. But while the demands of programs were exciting and fulfilling, fundraising was seen as a chore.
"As a project was coming to an end, we would suddenly realize that we had to either find a new donor or go back to an old donor. We saw fundraising as an energy-draining and unproductive use of our time, and it was almost always an afterthought," Naveen said. "We pushed it until we couldn't push it any longer."
By 2020, Headstreams was growing and the founders could no longer manage the fundraising responsibilities on their own. Moreover, they realized their existing approach to raising money — focused on small, short-term grants — was preventing Headstreams from carrying out ambitious programs over a longer timeframe.
Over seven weeks, nonprofit teams learn to strengthen their fundraising fundamentals and experiment with new revenue streams. The course has five sections:
1. Learn how to express your mission statement, theory of change, and history of impact
2. Evaluate your past approach to fundraising and identify new potential revenue streams
3. Assess your budget and funding gaps to set measurable fundraising goals
4. Understand the motivations of prospective donors to make a convincing case for support
5. Strengthen your storytelling and communication with research-backed strategies
By the end of the course, nonprofits will have created a fundraising plan and identified next steps for putting the concepts from the course into practice.
"I realized that fundraising is a core responsibility of nonprofit leaders," Naveen said. "You need systems and strategies in place to make it happen."
One important lesson from the course is that nonprofits should not be afraid or ashamed to ask for money. Instead, fundraising is about partners — the donor and the nonprofit — working together to achieve a shared goal, and each partner has unique resources to offer.
"The change in perspective is empowering," Naveen said. "I feel more equipped to look at fundraising as a part of our mission, rather than disconnected from the rest of the work that we do."
The course features interviews with founders, fundraisers, and donors around the world. These resources shed light on the frustrations and triumphs that often take place behind the scenes.
While taking the course, Naveen realized that Headstreams' revenue streams were unpredictable, and the team had no alternative plans in case of an unexpected loss. The nonprofit was barely breaking even and had no emergency reserves.
"Our strengths were the trust and credibility we had built with existing donors and our track record of completing and often exceeding the goals we had set in terms of the work," Naveen said. "The flip side was that we were not investing enough time, effort, and resources in understanding the donor's motivations and needs, which in turn led to not being able to communicate our programs effectively to potential donors."
After researching similar nonprofits, Naveen discovered several opportunities: Through referrals from its volunteer network, Headstreams could pursue partnerships with corporate social responsibility programs. Additionally, Headstreams could reach out to individual donors, a promising source of funding that the nonprofit had previously overlooked.
Since the course ended in August 2020, Naveen has shared these insights with his broader team. He plans to introduce regular reports to donors with stories from the field, and to track the nonprofit's outreach through a customer relationship management (CRM) system.
"Every member of the team feels more confident and is looking at raising funding in their sphere of influence," Naveen said. "We have broken down our fundraising goals into more bite-sized chunks, and monetizing resources by partnering with organizations that can pay for them, thereby also scaling the use of our resources."
Looking to the future, Naveen knows that it might always be an uphill climb to explain the power of "play-based curriculum" to potential donors who are unfamiliar with this work. However, with lessons from the course, Headstreams is more ready than ever to share its impact far and wide.
"The challenge continues," Naveen said. "But the tips from the course on storytelling and communicating our impact have made it easier."