Leading with Empathy, Expanding Reach in Rural Ethiopia
Hidota farmers and IKEA coaches reach farmers in new regions for agri-business
October 18, 2021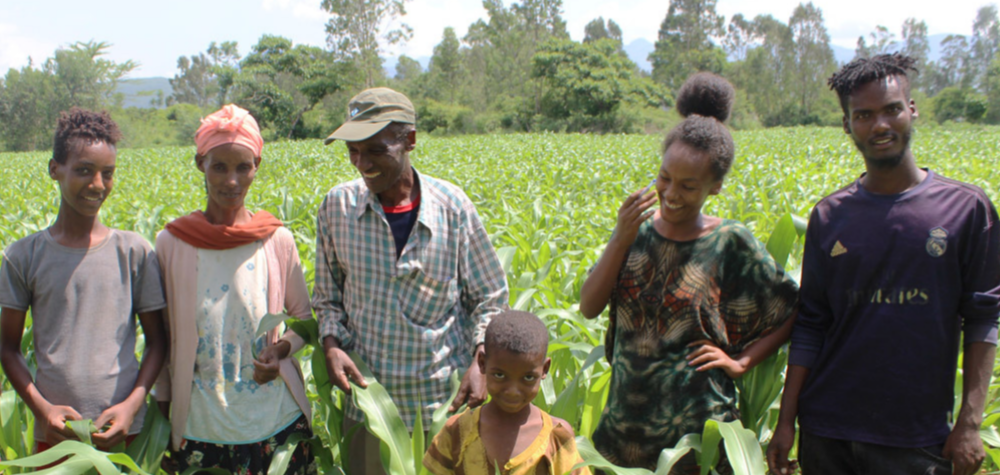 For Biruk Abayneh, leading a lifelong career of public service has always meant putting farmers at the center of his work. In Ethiopia, where 75 percent of the workforce works in the agricultural industry, solving for the challenges that smallholder farmers face is a crucial strategy to alleviate poverty and generate opportunity for a country of 113 million people.
Biruk is the Co-Founder and Agribusiness Program Manager of
Hidota Farmer's Multipurpose Cooperative Union
— an organization owned and operated by smallholder farmers. Core to the co-op's mission is improving the socio-economic conditions of farmers across rural Ethiopia through coaching, training, linkage to market options, and preparing members for the current and impending impact of the climate crisis.
Under Biruk's leadership, Hidota has reached 11,000 farmers in the past year, but his vision for scaling doesn't cease here. In March, Biruk joined the
Acumen and IKEA Social Entrepreneurship East Africa Accelerator
with an ambitious goal: to triple his reach to 35,000 farmers. The Accelerator is a 5-month program equipping 14 social enterprises with the knowledge, skills, and actionable steps to further their impact, break into new markets, and build a sustainable business model. This transformative journey is steered by Acumen advisors and IKEA's team of coworker coaches who provide hands-on guidance to support teams like Hidota achieve major milestones.
Biruk began working toward his scaling target with the support of two IKEA coaches, Raul Jimenez Gutierrez and Andrew Fraser. Raul is an IKEA veteran who has spent more than 14 years mastering product development and improving industrial processes. His co-coach Andrew is a Project Controller and emerging leader in IKEA's Next Generation Leadership program — a 12-month development program to accelerate the growth of future IKEA leaders.
Together, they hold a wealth of knowledge and share a common vision: supporting Hidota in reaching their goals. Before they teamed up with Biruk, Raul and Andrew had to become familiar with Hidota's unique co-op model, which allows all of its members to play an equal and active role in governance and operational decisions.
"When we first learned about Hidota, we thought, 'wow this is really different.' It's all about creating togetherness with farmers so they can have greater access to markets, it was not a classic business model, and we were curious to see how we could contribute with Biruk in that environment," said Raul.
Under this model, the Hidota Farmer's Union consists of 14 autonomous co-ops registered by local governments, owned by farmers, and operated to work in tangent with partners including technical service providers, value chain actors, and other key stakeholders.
Hidota has positioned itself within farmers' communities to stay close to the challenges they encounter. This proximity comes with its own cost though, including high transport costs, and poor road accessibility to reach customers — challenges Biruk is currently trying to navigate in the Accelerator.
"When developing and executing on our business model, Raul and Andrew have taught me to identify critical issues and consider hypotheses. It's helping us to increase our effectiveness and efficiency. The first time I met them, they made me reach them as a friend or family, not as a boss or student-teacher relationship. They create a better environment for me," said Biruk.
Perhaps the success of this partnership is grounded in the trio's shared values. They all understand the importance of listening and putting customer and community at the center of the business model. They all also understand the value of practicing courage.
"Biruk has shown a lot of courage in his attempt to enlarge Hidota's presence in a new region. Of course when things go well and a situation is according to your expectations, it functions. But for me, courage means having trust in your team and yourself to create space for growth and to allow a new path of development for your team," said Raul.
Along with a handful of other crucial 21st-century leadership skills, courage must be strengthened outside the walls of the classroom. It's when we connect with new companies and communities in contexts unlike our own that we begin to understand what it takes to go forward together.
Follow along with us as we share the stories of more entrepreneurs scaling their social footprints and bringing about meaningful change in their communities.
Author
Emily Close
Emily is a Content Creator at Acumen Academy, where she works alongside social entrepreneurs tackling the toughest issues of inequality, to bring their stories to the forefront and share their solutions with other individuals aspiring to affect social change. You can find Emily building content with her colleagues, bouldering with friends, or buried in a book in one of London's oldest bookstores.