Scaling Food Recovery Efforts through Sustainable Business Models
10 steps to scaling food recovery efforts
February 22, 2020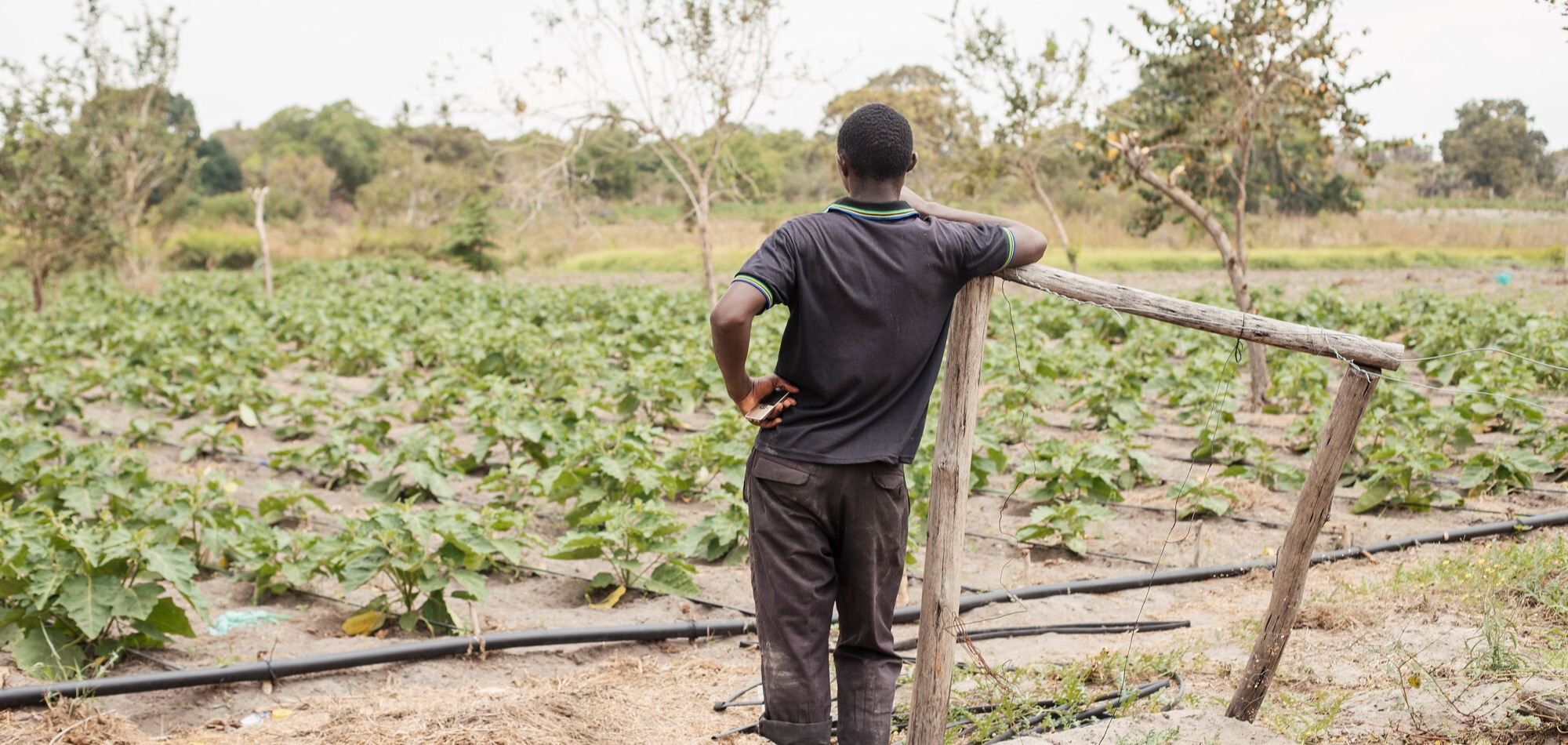 What happens to the leftovers from lunch at your corporate cafeteria? Or the produce that remains on the farm after growing season?
In the United States, 40 percent of the food produced is wasted each year, while nearly 40 million Americans face food insecurity. These seemingly paradoxical problems persist when traditional market forces make it more economical to throw away good food than to deliver it to those in need.
Nonprofit organizations focused on food recovery play a critical role in the solution. By redistributing high quality food that would otherwise go uneaten, nonprofits not only prevent environmental waste, but contribute significantly to the food security of low-income households in the United States. However, there are scant opportunities for local recovery organizations to share best practices or to access knowledge, networks, and capital. As a result, many of these organizations struggle to build sustainable business models and to scale their recovery solutions.
These challenges inspired the ReFED Nonprofit Food Recovery Accelerator, a three-month accelerator for nonprofits to pilot earned revenue strategies, learn from a community of peers and experts, and compete for $100,000 to fund their ideas.
Lessons from the ReFED Nonprofit Food Recovery Accelerator
More than 125 teams from nonprofit food recovery organizations around the United States applied to join this Accelerator.
The 10 participating teams ranged from established nonprofits with hundreds of employees to newly formed startups with models inspired by the sharing economy. Although the cohort was diverse in its earned revenue ideas, approaches to tackling food insecurity, and areas of service, it shared a common purpose of developing ideas that would double the amount of healthy food available to the 40 million Americans facing food insecurity.
After engaging in a series of virtual learning labs and in-person events over the course of the Accelerator program, the innovators emerged with several overarching lessons.
1. DESIGN WITH END USERS IN MIND
The program kicked off in San Francisco at the office of IDEO, a global design firm known for pioneering the practice of human-centered design. After a lesson on conducting design research, the teams interviewed community members who depend on hunger relief services to understand where the current system did and did not meet their needs. Starting the program this way ensured that the end beneficiaries — and their wants, needs and desires — were at the center of the cohort's solutions throughout the three-month program.
One team that exemplified this human-centered approach was Plentiful, a collaborative initiative between City Harvest and United Way of New York City. Plentiful's digital platform was conceived with food insecure New Yorkers as the focus. Instead of showing up and waiting in line at a food pantry, the app allows people to make reservations to pick up food, as well as receive communication to stay abreast of changing conditions at pantries. As hundreds of food programs across New York City have adopted Plentiful, they've lowered the wait time for clients by over an hour per visit, helping families access food in a convenient and dignified way.
2. LEVERAGE EARNED REVENUE TO MAKE FOOD RECOVERY FINANCIALLY SUSTAINABLE
Traditionally, when a manufacturer, retailer, or restaurant donates recovered food, it is collected by a food recovery organization's team of volunteers, delivered to food banks or pantries, and then distributed to end users. A critical piece of this accelerator involved shifting the collective mindset in this space from one of charity to one of service offering so that food recovery nonprofits can be compensated for the key services they provide.
By testing innovative earned revenue ideas with potential paying customers, the participating teams expanded the potential for earned revenue in the food recovery sector and mapped out revenue models to scale their efforts in a financially viable way. For example, the Seeds that Feed team piloted a "pHed" initiative, where health insurance providers prescribe and pay for a direct-to-home delivery service of fresh produce for qualifying patients with chronic illnesses such as type 2 diabetes. This type of solution not only helps the Seeds that Feed team continue their work to reach more patients, but creates an opportunity to work alongside providers toward measurable improvements in chronic disease management.
3. TRANSFORM A PAPER-BASED INDUSTRY WITH NEW TECH SOLUTIONS
Many food recovery efforts are highly localized and some areas of food supply chains are still paper-based. Considering the magnitude of the food waste problem, food recovery solutions are uniquely positioned to benefit from technological innovation, and several members of the accelerator piloted new tech solutions to scale their impact.
For example, Replate's technology platform enables businesses to schedule on-demand pickups for their surplus food. Recognizing a broader logistical challenge for food recovery organizations to consistently schedule on-demand food pick-ups, the Replate team developed a similar product for other food recovery organizations to supplement their fleet when they run out of volunteer or paid drivers. By helping solve a common logistical problem, this technological solution offers the potential to recover and deliver additional food at scale.
4. PARTNERSHIPS & COLLABORATION
Finally, the support from both experts and peers in the food recovery sector contributed to the cohort's success. ReFED assembled a group of 50 food business executives, funders, technology firms, and subject matter experts to serve as the accelerator's Expert Network. The teams received mentorship and advice from the network during virtual learned labs and in-person events, and had the opportunity to meet with more than 400 academics, investors, and innovators from nonprofits and the private sector at ReFED's 2019 Food Waste Summit. These connections with stakeholders throughout the recovery sector helped the cohort take a collaborative approach to tackling systems-level problems in food waste.
Charlotte Border, Operations Manager at Boston Area Gleaners, worked with her team to create alternative markets for surplus crops and decrease on-farm food waste.
For some, perhaps the most valuable part of the experience was participating as a part of a cohort of peers, supporting each other while piloting new solutions in the same space. Aubrey Alvarez, Executive Director of Eat Greater Des Moines, explained, "There is a lot to do and it can feel lonely at times. It was great to connect with other groups across the country that are challenging 'how it has always been done' concepts in food recovery."
We look forward to watching what these innovators achieve moving forward!
DO YOU WORK IN FOOD RECOVERY, OR ARE YOU INTERESTED IN LEARNING MORE?
Stay tuned for the Nonprofit Food Recovery Best Practices Report that will be released this Summer 2020 and
sign up for ReFED's newsletter
to stay informed.
Author
Jeannie Valkevich
Jeannie Valkevich is the Accelerator Program Manager at Acumen where she supports nonprofit innovators and social entrepreneurs as they work to test and scale their ideas. She holds an MBA from UC Berkeley's Haas School of Business and is based in Acumen's San Francisco office.